The Philomathean Art Gallery
Established in 1963 by Moderator Jack Gillmar '65, the Philomathean Gallery continues to regularly host exhibitions, theatre performances, film screenings, and recitals serving the Penn and Philadelphia community. In the 1980s, the Philomathean Gallery was the third most visited gallery in Philadelphia. Created with the intention of expanding students' knowledge and awareness of the wider world of art both within and without the campus, the Gallery continues to hold true to its promise.
The Art Gallery is located in the Philomathean Halls on the fourth floor of College Hall, overlooking the Benjamin Franklin Statue.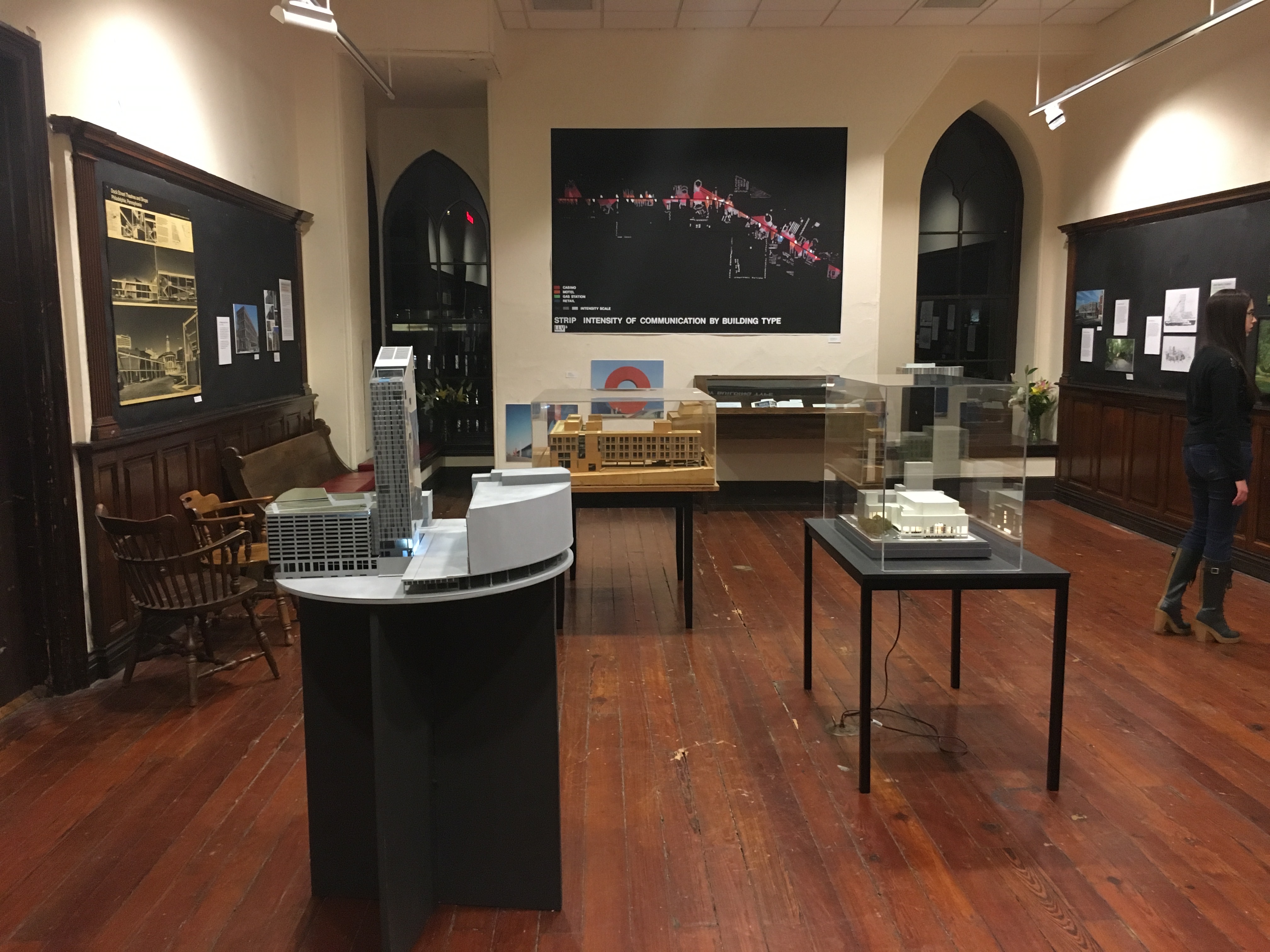 RESERVE THE ART GALLERY!
The Art Gallery is a flexible space that has been host to cartoonists, sculptors, U.N. ambassadors, extracurricular groups, PAFA students, Hillel, photography classes, deans, and more. Gallery usage is available to anyone, professionals, students, and professors alike. A plan of the gallery can be found here. For inquiries, please contact the Gallery Director for details.
Some exhibits held over the decades include:
The Colors and Delicacy of the Japanese print featuring works by Kunisada et al
The Prints of Odilon Redon
Lithographs by Glenn O'Coleman
The Art of Honore Daumier
Medieval Manuscripts & Incunabula
Goya etchings
Willem de Looper
Tibetan Tankas
Bartolomeu dos Santos
Al Hirschfeld: theatre drawings
Watercolors by Wang Chi-Yuan
German Expressionism: Lithographs, woodcuts, and etchings by Barlach, Bechmann, Dix, Grosz, Klee, Kirchner, Kokoscha, Nolde, Perchstein, Rohlfs.
The Photography of Edward S. Curtis
Ten West Philadelphia Artists
Ben Shahn, "For the Sake of a Single Verse"
Frank Kelly Freas, "Science Fiction Art"
Illustrations by Tony Auth
The Architectural Drawings of Paul Philippe Cret
The Daedalus Quartet performs Schubert, Korngold and Smetana
DEPARTURES featuring photographers of the Daily Pennsylvanian
GOOD LUCK IN HELL
MIXED MEDIA & TURNTABLISM
CONFUSION & CLARITY: Philadelphia through an African Eye
What was the Philadelphia School? An Architecture Exhibit
Taiwanese Society Gala
Paintings by Ibiyinka Alao
The Fantastical World of Marwane Pallas
PennDesign Babble Magazine, "On Models"