Philomathean Hall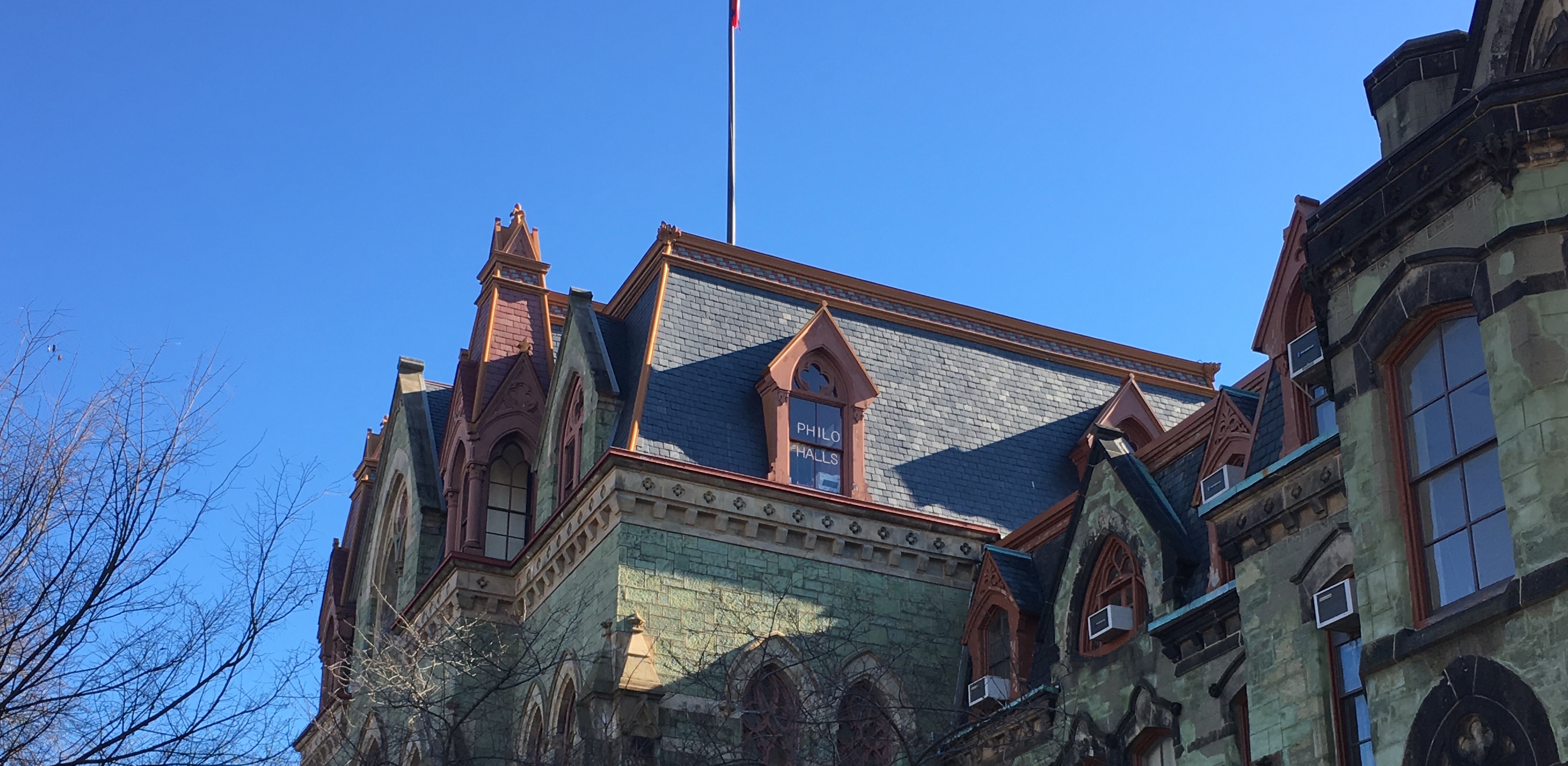 Consisting the fourth floor of College Hall, Philomathean Hall has been the home and headquarters the Society since 1878, when the University moved from its Old City location.
The Halls are constantly in use for activities and events, all of which are free and open to the public. The Halls consist of a library, an assembly room, a gallery, as well as a private office and an archival collection.
If you are a Penn student or faculty group and wish to make use of the Halls for an event, please contact the Moderator or the Second Censor. The Gallery specifically is frequently used by external groups and artists for exhibitions – see the Art Gallery section for more details on using the space.