What is a Philm?
A Philm is a Film shown by Philo. Founded in 2002, the Philomathean Society Philm Committee screens esoteric films to help satisfy the tastes of culture-hungry Penn students. Film selections include a variety of foreign productions, documentaries, and philosophical investigations, and are often accompanied by professors who speak on particular elements of interest following the screening.
What philms will be delivered this semester? When will they be?
Philms are typically held in the evenings, after classes. Past and upcoming Philms are posted below; for a complete schedule sign up to Hebdo, our weekly email list.
Who can come to Philms?
Like all Philo events, philms are open to all members of the community – faculty, staff, students, and the public.
Where are philms held?
All Philms, unless otherwise advertised, are held in the meeting room of the Philomathean Halls on the fourth floor of College Hall. To access the Halls, use the staircase directly across from the elevator.
Who should I contact if I have questions about Philms?
For questions, email the Second Censor.
Philm: "The World According to Sesame Street"
8 PM, Thursday 8 September, 2011 | 4th floor College Hall
Join Philo and the Philm Committee for a special screening of the 2006 documentary, "The World According to Sesame Street." This event is free and open to the public.
From PBS Independent Lens: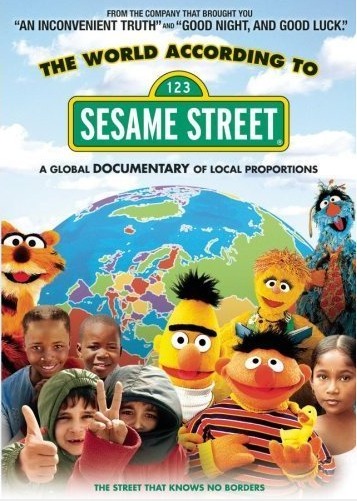 "Children's education is more than just ABCs and 123s. With today's global landscape dominated by such pressing issues as poverty, human rights, AIDS and ethnic genocide, how can the world's most-watched children's television show bridge cultures while remaining socially relevant? THE WORLD ACCORDING TO SESAME STREET explores the dramas, challenges and complexities behind producing international versions of the beloved television program. The film follows productions in Bangladesh, Kosovo and South Africa and examines how producers from New York's Sesame Workshop take the iconic American television show and localize it with indigenous songs, puppets and curricula while facing cultural, political and production challenges.
When it first aired in 1969, Sesame Street was considered groundbreaking. A product of the era's progressive and civil rights movements, it boasted the first mixed-race cast and first urban setting on a children's television show. One of the program's goals was to help level the educational playing field for all pre-school children. Sesame Workshop's international co-productions now illustrate the current political and social environments of their home countries.
Today, Sesame Street is aired in more than 120 countries around the world, and Sesame Workshop is developing co-productions in India, Afghanistan, Indonesia, Northern Ireland and Brazil. As fascinating primer on art, media and intercultural dialogue, THE WORLD ACCORDING TO SESAME STREET illustrates both the many cultural differences and similarities of producing the children's television program on a global level."
For more information about this philm, please visit http://www.pbs.org/independentlens/worldaccordingtosesamestreet/film.html.
Show Post
Philm Henry V
8:00 PM Tuesday 1 February 2011 | Philomathean Halls, 4th Floor College Hall
Join Philo for a showing of Henry V!
Show Post
Leak Freak: A Film Screening
7:00 PM Monday 22 November 2010 | Philomathean Halls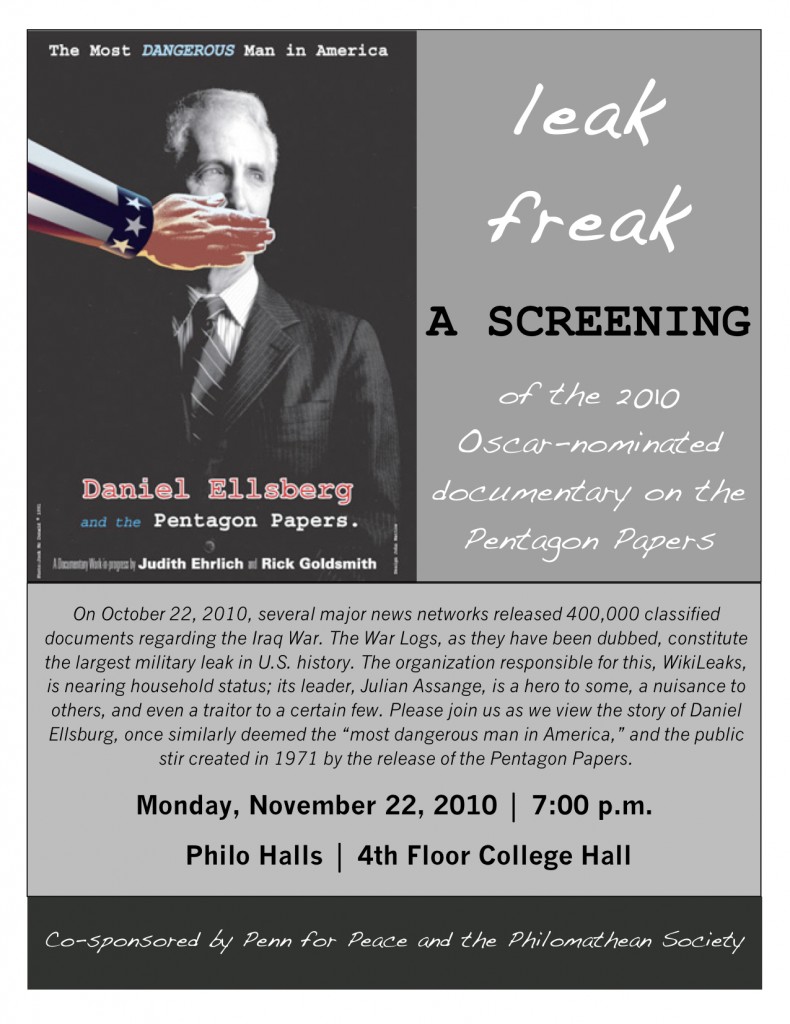 Join the Philomathean Society and Penn for Peace at a special screening of the 2010 Oscar-nominated documentary The Most Dangerous Man in America: Daniel Ellsberg and the Pentagon Papers.
On October 22, 2010, several major news networks released 400,000 classified documents regarding the Iraq War. The War Logs, as they have been dubbed, constitute the largest military leak in U.S. history. The organization responsible for this, WikiLeaks, is nearing household status; its leader, Julian Assange, is a hero to some, a nuisance to others, and even a traitor to a certain few. Please join us as we view the story of Daniel Ellsburg, once similarly deemed the "most dangerous man in America," and the public stir created in 1971 by the release of the Pentagon Papers.
Show Post
Past Event: Philm: "Perfumed Nightmare"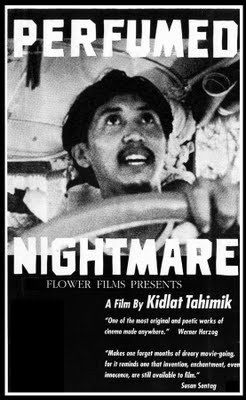 8 PM, 22 March, 2010 | 4th floor College Hall
I know you've all been waiting with bated breath. The theme of this year's three part film series is Bizarre Biographies, and on the 22nd, we will be showing the second film in the trio.
The Philm we will be watching is a movie from the Philippines made in 1977 called Mababangong Bangungot or Perfumed Nightmare–a "semi-autobiographical fable about a Filipino named Kidlat Tahimik and his awakening to, and reaction against American cultural colonialism."
Also, there will be phood!
Sic itur ad Tagalog with English voiceover.
Show Post
Past Event: Philm: "My Architect"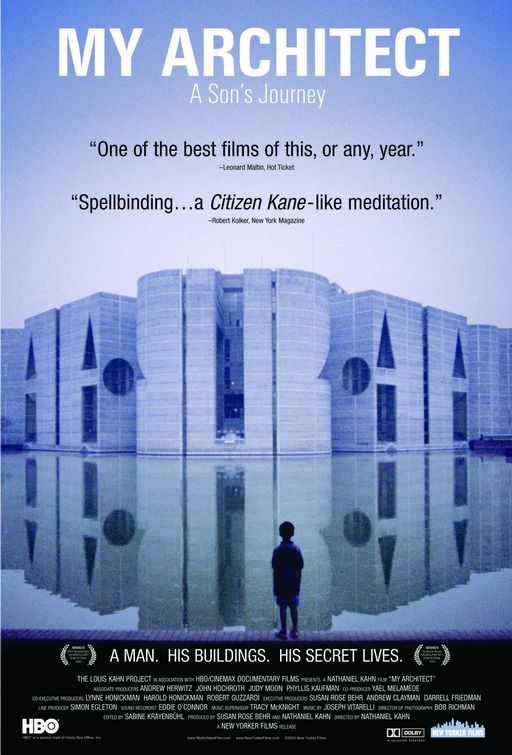 8 PM, 19 April, 2010 | 4th floor College Hall
On Monday the 19th at 8 PM we will be showing the last installment of the three part Philm series Bizarre Biographies, a cross national look of lives represented in film, in an either autobiographical or intimately biographical format. The movie being shown is "My Architect," a wonderful film about the life of architect Louis Kahn, made by his illegitimate son, Nathaniel Kahn.
The New York Times comments on the film, that "in its formality and dispassion, the son's movie oddly mirrors the father's architecture. The creation of something meant for the ages, be it a building or a film, isn't an endeavor to be undertaken lightly.
Another fun fact from the NY Times: "Kahn, it turned out, juggled three families for many years, one official and two not. He was so secretive about his triple life that many of his colleagues didn't even know he was married."
Philm events are not to be missed! Furthermore, this one will have food.
Show Post
Past Event: Our Money: Community Currency and Social Change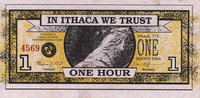 3.30 PM, 20 April, 2010 | 4th floor, College Hall
How many Ithaca Hours do you have in your wallet? Communities around the world have begun tackling social and economic problems by printing their own money. These community currency systems foster local exchange networks that support local businesses and even generate income for …individuals when national economies collapse. Our Money: Community Currency and Social Change explores unique currency systems in Ithaca, NY, the Berkshires, MA, South Korea, Japan, and Argentina. At the heart of an examination of community currencies are questions about capitalism, politics, and the future we want for our communities.
The Philomathean Society in collaboration with the Huntsman Program in International Studies and Business will screen the documentary "Our Money", the four-year effort of College and Wharton senior Julia Luscombe.
Ms. Julia Luscombe and Professor Andrew Lamas of Urban Studies will introduce and discuss the film and issues of social change, alternative economies and community development.
Lunch will be provided. All Philomathean Society events are free and open to the public.
Show Post
Past Event: Foucault vs Chomsky: Human Nature and Justice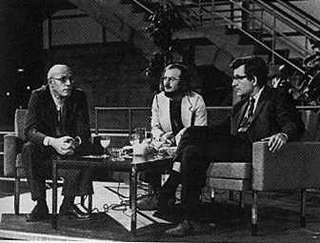 6 PM, 16 February, 2010 | 4th floor, College Hall
In 1971 Michel Foucault and Noam Chomsky sat down in a dark lecture hall somewhere in Holland and talked for an hour about human nature, justice, the Vietnam War and proletarian revolutions. The recording of this debate was subsequently lost to the dark chasms of the Dutch national archives and disappeared forever, save for a few excerpts on YouTube and a published transcript.
But no more! The Philomathean Society and the Department of History proudly presents the full Foucault vs Chomsky debate, with commentary and discussion led by professor Warren Breckman, and delicious dinner provided by Allegro's. Come join us to witness the battle of wits of the 20th century.
Noam Chomsky is an American linguist, philosopher, cognitive scientist, political activist, author, and lecturer. He is an Institute Professor and professor emeritus of linguistics at the Massachusetts Institute of Technology. Chomsky is well known in the academic and scientific community as one of the fathers of modern linguistics. Since the 1960s, he has become known more widely as a political dissident, an anarchist, and a libertarian socialist intellectual. Chomsky is often viewed as a notable figure in contemporary philosophy.
Michel Foucault was a French philosopher, sociologist, and historian. He held a chair at the Collège de France and also taught at the University at Buffalo and the University of California, Berkeley. Foucault is best known for his critical studies of social institutions, most notably psychiatry, medicine, the human sciences, and the prison system, as well as for his work on the history of human sexuality. His work on power, and the relationships among power, knowledge, and discourse has been widely discussed.
Warren Breckman is associate professor of modern European intellectual and cultural history at the University of Pennsylvania. His books include Karl Marx, the Young Hegelians, and the Origins of Radical Social Theory: Dethroning the Self and European Romanticism: A Brief History with Documents. He is currently working on a book titled Adventures of the Symbolic: French Postmarxism and Democratic Theory, to be published by Columbia University Press.
Allegro's is a fantastic pizza joint on the corners of 40th and Spruce that serves delicious meals at affordable prices.
Show Post